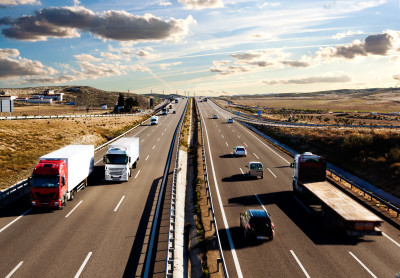 With snowbird season now in full swing, it's time to start focusing on the snowbird-friendly routes. A big route right now is from Hartford, Connecticut down to Florida. There are a lot of nice spots for easy auto transport going from Hartford to Florida. One of the great things about looking at going south from Hartford is both Hartford and some of the bigger cities in Florida sit along I-95.
Okay, Hartford doesn't sit directly along I-95, but it's the only major metro area pretty much in the state of Connecticut so carriers that run routes to or from Connecticut are going to go to Hartford. Besides, there are many snowbirds that ship from Hartford and it's a straight shot down I-91 pretty much. You could stand to save a bit of money if you make or live close to New Haven and wanted to meet the auto transporter there; if a carrier doesn't have to get off I-95 to pick your car up, chances are he'll be more open to a lower price. Once your vehicle gets on I-95 when it's on the truck – whether the truck picked it up in Hartford or you drove it somewhere near I-95 – it's going to be a straight run down the east coast into Florida. From there, you can drive it pretty much anywhere you would want to in the entire state, which is really awesome. One of the major cities along the way is Jacksonville Florida. Jacksonville is a major transportation hub in northeastern Florida, and while not a lot of people vacation there, plenty of carriers run routes in or out of Jacksonville for no other reason than its location. If you can pick your car up there, it could also help you to save some money on your auto transport need.
If you are interested in transporting your vehicle from Hartford to Jacksonville or anywhere else in Florida, fill out our free online quote form. We will get back to you as fast as we can with a great quote for your auto transport needs or you can give us a call and speak to one of our live agents who can answer your questions and help you on your auto transportation journey. Please remember that the routes we highlighted in this blog post are simply the most convenient routes according to Google Maps, and while this is a popular route choosing method that carriers use frequently, you should still talk to your carrier regarding the specific route he will be traveling when transporting your vehicle.