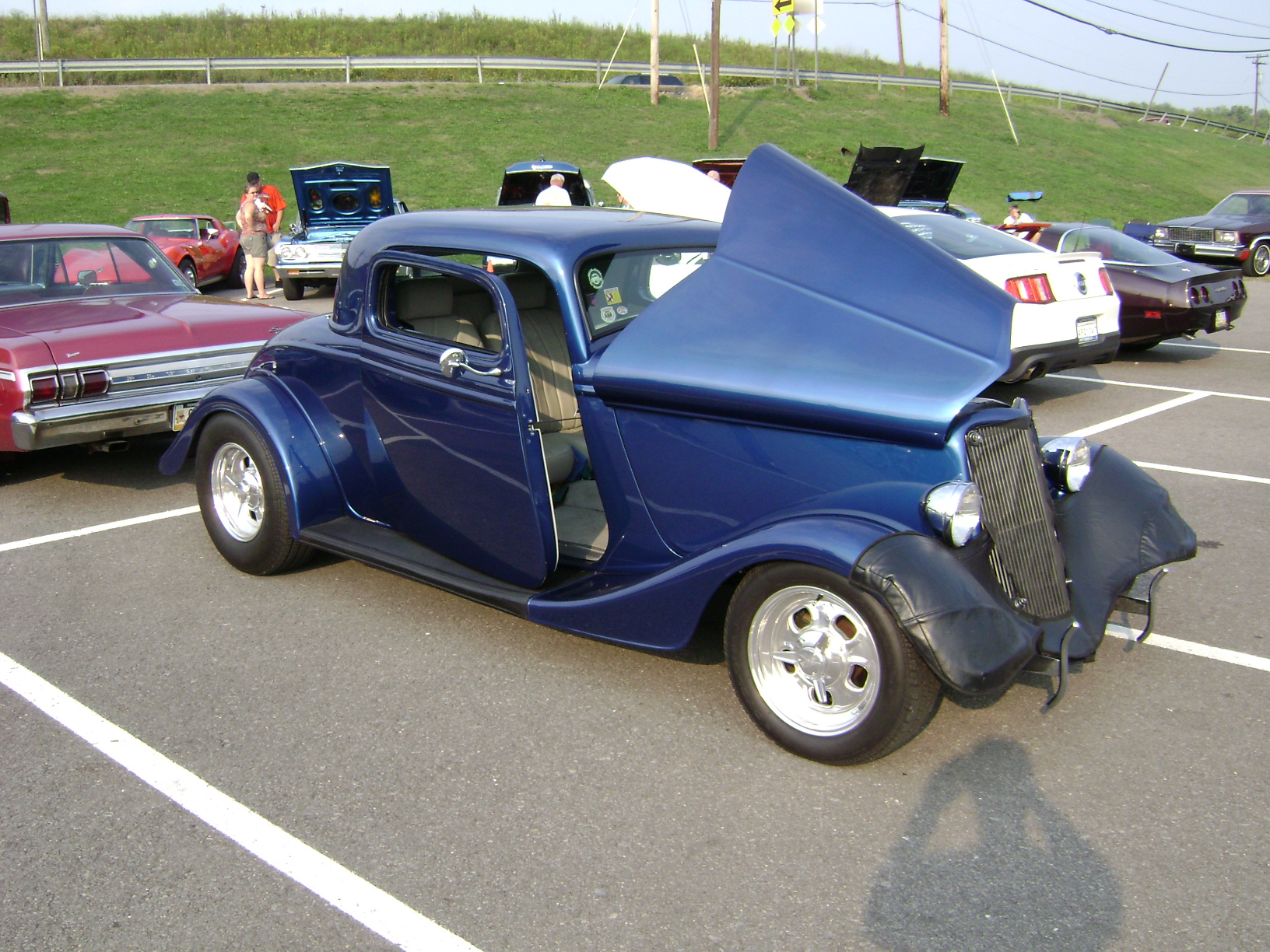 We are a society that's always on the go, and this has made our cars a whole lot more important to us. Whether it is getting to work on time, or moving the kids from one place to another, we spend a lot of time in our cars! Some people even live in their cars for their jobs, going from one meeting to the next. All of this time spent in our vehicles, makes keeping them in good running order an essential part of our lives.

This is why it is important to do your homework when choosing an auto transport company to move your car. The same way you will only allow your family car to be worked on by a trustworthy mechanic and deal only with a notable car dealership, you will want to choose a reputable auto transport company that will create a great car shipping experience, should the need arise to ship your vehicle.

If you will go through great lengths to take care of your everyday vehicle, what would you do to be sure your collectible car is safe when being shipped?

Here are 5 Ways to Create a Smooth Car Shipping Experience for Your Collectible Car

Seek Simplicity in Expertise When you are looking for a car shipping company to transport your car, make sure you find one who takes pride in what they do and understands how to handle the process, and keeps it as simple and straightforward for you as possible. You want to work with someone who is knowledgeable in the industry, and can walk you through the whole process to make sure your collectable car makes the trip in perfect condition.

If you cannot get straightforward, helpful assistance from customer service, chances are your vehicle won't receive the same service when it comes time for delivery either. If your everyday vehicle is your mainstay, your collectible is most likely your baby. The process should feel easy and not leave you nervous about the transport at all.

Consider a Closed Trailer for Your Collectible Car

This will cost a bit more, but it will be worth it! When you are shipping a collectible car you want to take every assurance it is going to be safe and free from anything that could cause damage while it is in transport. Open carriers are exposed to the elements and weather, this increases your collectable cars risk of damage. The best parts about using an enclosed transport carrier are:

• Minimizes risk of damage • Extra added security • Protection from weather elements • Reduces risk of theft or vandalism Knowledgeable

You want to make sure the auto transport company you are working with has worked with these types of cars before and knows how to handle them. Some classic cars and older models may need special care or may need to be loaded a certain way. Make sure the people you are working with know how to handle the type of car you're asking them to transport for you. Your experience will more than likely match your conversations in dealing with the company, and here are some great questions to ask:

• How many years of experience in this industry? • Inquire about outside experiences and knowledge they have surrounding antique car shows, vintage cars, and car show events. • Get into casual conversation with the representatives and even the owners on which shows they have attended, what periodicals do they enjoy, and have they ever bought or refurbished a vehicle?

If they love cars as much as you do, there is a better chance your car will be well cared for. You don't want to trust just anyone to transporting your car, make sure you are working with the right people who will handle your car with as much care and respect as you would.

Passion

When it comes to everyday business, from a car enthusiast to an art gallery owner, the key to success is passion.

• Can other representatives of the company relate to your passion for rare cars? • Is this more than just a business endeavor? • Is it a way of life, a hobby and a passion? • Do they have a blog or website that reflects this passion?

Chances are if they show passion in their work, then your car will receive the same respect and tender loving care that the owner him/herself would appreciate and expect. Getting to know the company you are working with and making sure they understand how valuable your car is, both, to you and as a show piece, can give you peace of mind. The more you know about the company, the easier and less stressful the shipping of your car will be.

On Being Equipped

Whether you are repairing something in your home or shipping your collectible car, you want to know how well equipped the business owner is for the service.

• Do they specialize in shipping luxury and rare automobiles? • What kind of added equipment does the company use that you won't find elsewhere? • Are there stoppers put in place? Are additional soft- ties or straps used? • What about netting and protective wrappings? • What type of container – is it stacked?

Ask the right questions and you will find your auto transport experience will be much easier for you to handle and a lot less stressful! If you're worried about moving your collectable car, we would love to offer advice and give you a helping hand to make the process as simple and pain free as possible. Fill out a quote request or give us a call today to see how Suncoast Auto Transport can help you!