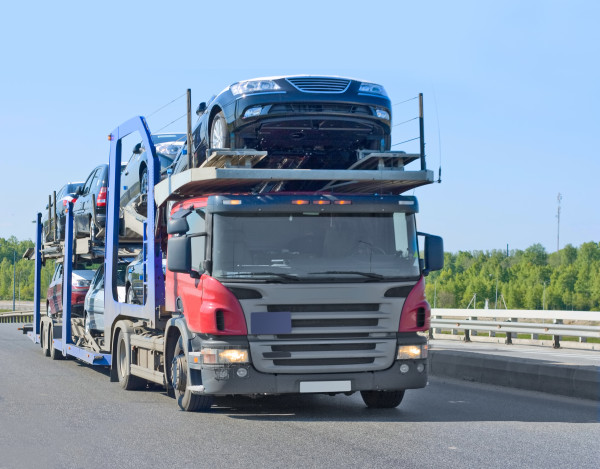 As you prepare to move your car to Florida for the winter, there are a few things you should keep in mind if you are planning to use an open transport. In this post we'll cover some basic steps you can take to better prepare your vehicle for open auto transport & shipping.
Can I Pack Personal Items In My Car?
It is best not to leave any personal belongings in the car during transportation. In fact, most auto transport companies won't ship cars with personal items in them. There are many reasons for this, but one of the most basic is that there are D.O.T. regulations against many personal items being transported in cars. Most carriers are not licensed or insured to transport household items. Also, the additional weight can put carriers over their weight limit, delaying the cars arrival and possibly increasing the shipping cost. Also, there is the risk of items of value being stolen from your vehicle.
Here is a brief list of prohibited items:

No live items, including pets and plants. No perishable products can be packed.
No personal or valuable items, including watches, personal paperwork, cash, jewelry, precious metals or other personal items.
No dangerous items, this includes items that can cause a fire or explosion, ranging from ammunition to aerosols, matches, fireworks, gasoline and propane. This is certainly not an all-inclusive list, but a bit of common sense should help you know what to avoid leaving in your car if you want a smooth and quick auto transport to Florida or anywhere else in the country.
No illegal items. This is pretty obvious, but needs to be mentioned. You may not have drugs or contraband in your car during the auto transportation process. What may not be obvious to everyone, is that you are also not allowed to transport anything that could be considered illegal without the proper paperwork, including guns (in some states), certain prescription medication, and needles. Keep in mind that anything you plan on packing in your car needs to be legal in all states that your car will be transported through.
You will want to be sure that your car has ¼ tank of fuel or less. This will help ensure you will receive your vehicle without delay. That way the carrier won't face delays stemming from being over their weight limit.
Also keep in mind that anything left inside your car is not generally covered by auto shipping insurance. Because of this, anything you leave in your car while it is being transported on an open transport will not be replaced if stolen or damaged. Also, make sure if you have anything that comes loose on the outside of your car that it is secured or removed, as it will be exposed to all the elements outside and damage could happen even though it is rare. If you have any questions about what can and can't be left in a car for transport, please call one of our transport professionals today and we will be glad to answer any questions you have and help you prep for your open truck transport to Florida!