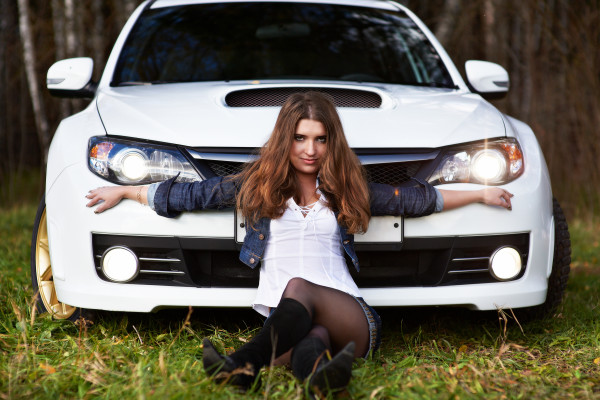 Sports cars, classic cars, and antique cars need special accommodations in order to be shipped properly. Repairing damages for these cars can be very costly and end up creating a bigger headache than it's supposed to. Auto transport should take the headaches out of moving your car, not make more. This is why it is important to make sure the auto transport company you are working with knows how to handle these special cars.
Racing next to the greats is the feeling we all want from our sports car, to feel like we could take to the track and hang with the pros. The sound of the engine when you start it and the vibrations it sends out every time you step on the gas is a feeling that is hard to compare to anything else. The luxury and power a sports car possesses is a catch that is very hard to get away from and many will die to have. Because of this, sports cars are transported from all over the globe to hundreds of lucky drivers every year, but special care and prep needs to be taken to make sure that these drivers get their dream car without the addition of scratches, dents, or unnecessary repairs needed.
Here are some things you need to consider in order to have a smooth transport experience and have your engine roar down the streets as soon as possible.
Put it away! Sports cars are considered a luxury, and therefore require more care than a normal car does. This is why people refer to their sports cars as their baby. We strongly suggest you ship any sports car, classic car, or antique car in enclosed carriers, as these offer the proper protection from outside environments, insects and dust. Enclosed carriers offer single car transportation; this means your "baby" will be alone in the carrier with no chance of being scratched by other vehicles during loading and unloading.
But it should be noted that some models just won't fit inside an enclosed carrier. In these cases, you need to work with the auto transport company to make sure they know how to handle it and take special precautions to make sure your car is properly cared for. Make sure you describe your car as much as possible to your agent, so they can get you the proper carrier. Although these carriers are big, they are smaller than regular open carriers. Due to this, cars have more security harnesses tied to them in order to keep the car in place during transport.
Locations. Due to the fact that enclosed carriers occupy a large space and in order to load your car properly, make sure your pick up location is in an open area, away from tree branches, crowded streets, low clearance cables and other obstacles. The less secluded the area, the faster and better opportunity the driver has to properly load your car.
Minor Details. Sports cars and classic cars have unique models that need to be taken into account in order to offer proper accommodations while transporting. The more details you provide about your car, the better knowledge an agent has to protect your car from damages that can be avoided due to incorrect or missing information.
Get it ready for Transport. Many sports cars have modifications to alter its model to make it unique. Most of these alterations go out of the usual size, so in order to have the car properly secured please make sure to note any of these with your agent up front so they can make sure the driver is able to handle the uniqueness of your car. If these alterations can be removed easily, go ahead and have them off the car before it is picked up in order to avoid any damage while transporting.
Make sure you take into account all these details in order to have your sports car shipped properly and avoid any inconveniences.
NOTE: If your sports car is lower than 5 inches from the ground, please mention it when booking your sports car transport, since the majority of trucks cannot load cars that are less than 5 inches from the ground.