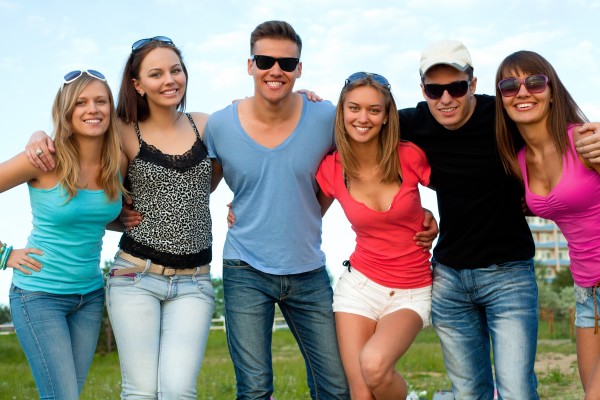 If your son or daughter is preparing to go away to college for the first time, an extended, eventful, drive across your state or across the country probably sounds like an alluring adventure to them. Face it; most teenagers are actually looking forward to packing their cars with everything they own and driving off to their new school in a blaze of glory. They've almost certainly even spent a dream or two traveling the nation's highways and byways having the kinds of "road trip" experiences they've seen in so many films.
But as parents, you know better. You know how beautiful the drive can be, but you also know the risks they will face. As your teenager heads out, say from New York or Miami, for one of the big schools in Texas or California, they may encounter things the average urban or suburban driver has yet to experience. From mountains, to open plains, to changing weather, having lots of other drivers around them, and often times they will pass through long stretches where the cell phone they have come to rely on just won't work.
Getting ready for college and moving out of home for the first time have enough stress and worry attached to them, there is no reason for moving a car to be one of them. The best plan of action is to look into a company like Suncoast Auto Transport and see how easy it is to work with a professional auto transporter to get their car moved to college, whether it's the start of a new school year, or just a new semester after a break. Look at all of the costs involved with a trip across the country from gas, tolls, trailers, or cargo holds for the roof of your car. After all these costs are added up, you will find that hiring a dependable auto transport company will save you money in the long run.
How To Protect A College Student's Move With A Car Shipper
A great place to start your search for a dependable auto transporter is to ask your friends and family. If you know a car collector or anyone in the military, they would be great people to ask as there is a very good chance they would have used an auto transport company at some point to move a car. If you don't know anyone who has used a car transport company, start looking on google and find reputable review sites like transportreviews.com, auto-transport-reviews.net or yelp. See what people are saying and see who seems to offer the best service for what you need and looks to be on the up and up.
Preparing Your College Student-To-Be's Car For Shipping
Before your child's car is picked up, there are a couple of things you'll want to do or have them do. Tell them to grab the nearest smartphone and have them capture the condition of their car on video, record the mileage, the fluid levels, etc., and have them remove all of their possessions. If your child's car has an alarm, make sure it's disabled. Make sure there are copies (and only copies) of the car's registration and insurance in its glove compartment. And only leave about quarter of a tank of gas in its tank for transport.
Once The Auto Transporter Delivers Your College Student's Car
When it's all over and your son or daughter receives his or her car, be sure they know to compare it to the video they made when it was picked up by the auto transport company to see that it's in the same condition. That quick car check-up will do wonders for their peace of mind, and protect them from any issues that were caused in the transport of their car, if there was any. Call today to get your free transport quote from Suncoast Auto Transport and see what it is like to work with a dependable auto transport company.