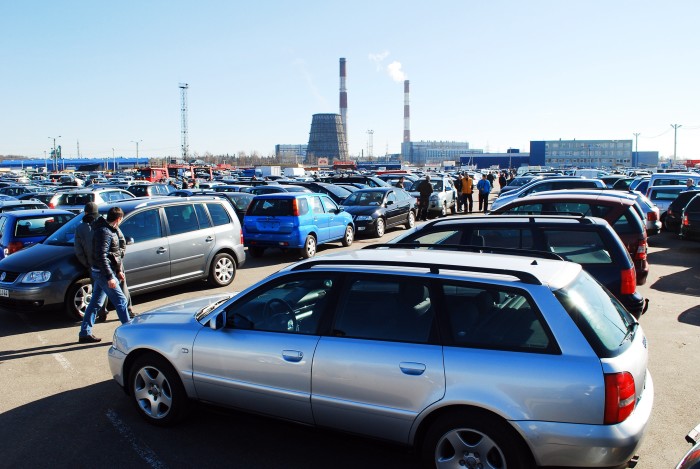 Do you live in Port Saint Lucie, FL, and wish there was a better way to buy or sell a car? Most people go the route we are use too, you drive over to the car dealership and start to walk the lots. When you go to a dealer to buy a new car, you can see a few cars have a high price tag on them. We all want that dream car or a luxury car but often we just don't have the means to afford one, but that doesn't mean you can't still get that dream car at a good price!
Car auctions are the best places if you want cheap cars.
The cars in the used car auctions are priced low for various reasons. You can find your luxury car in one of these auctions and you can buy the car at a low price. Many people sell their used cars when they relocate to a different place. You can find these cars in good conditions and you are allowed to inspect the car in the live auction.
Cheap cars can also be found in the repo auctions where repossessed cars are sold. The financial institutions and banks seize the cars from the debtors who defy credit payments. These repossessed cars are then sold in auctions to recover the debts. You may even find a brand new car in these auctions. Since the main aim of the auctioneers is to recover the debts, you can find a car for 10% of its market price a lot of the time.
Many people know that they can buy cheap cars from police auctions and government auctions. But you might want to be a bit more weary of these as a lot of the time dealerships will swoop in and buy up all the good ones making it hard to compete for them. It's safest to find smaller used auctions and repo auctions as it tends to be more people looking for a car, than businesses looking to fill up their used car stock.
You can watch the local newspaper and websites to know about the live auctions happening in Port Saint Lucie, FL. Every week, a number of auctions are conducted in the suburbs. Before taking part in the local auctions, you have to register as a bidder. On the day of auction, you have to go to the auction site in advance to inspect the car. Wisely, you can ask your mechanic to inspect the car because he knows more about it. After the inspection decide your bid amount and start bidding.
Used car auctions are the best places if you want to buy a car for your teen. Without compromising the wishes of your kid, you can also save money by buying the cars from the auctions in Port Saint Lucie, FL. Though the cars might have already run a few miles, it will function well if you do the necessary repair before driving it. Whether you live in Port St. Lucie or somewhere else in the country if you see a car you like and win it at an auction, auto transport is a great way to get it shipped from the auction to your house without having to make plans to drive it out of state or cross country as online used car auctions have opened up a whole new way to buy and sell cars. Don't be afraid to think creatively and look outside of where you live, an auto transport company can get a car to you just as easily as the local used car lot can!